This event is part of the Artist Series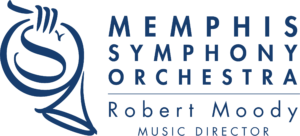 Memphis Symphony Orchestra • Robert Moody, conductor
Memphis Symphony Chorus • Lawrence Edwards, conductor
University of Mississippi Choir • Dr. Donald Trott & Dr. Elizabeth Hearn, directors
MARKOWSKI  Joyride
BEETHOVEN  Symphony No. 9 "Ode to Joy"
The Beethoven Ninth Symphony has become the world anthem of Hope for Humanity, and provides the perfect celebration and healing for these times. Robert Moody commissioned celebrated composer, Michael Markowski, to write Joyride in 2012; a perfect pairing with "The 9th".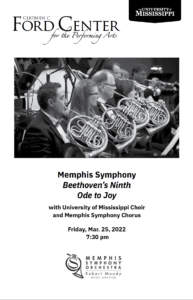 Subscribe and never miss an update
Subscribe to the Ford Center Email Newsletter to receive updates on new shows and programs directly to your inbox.
Subscribe Now
Thank You to Our Sponsors