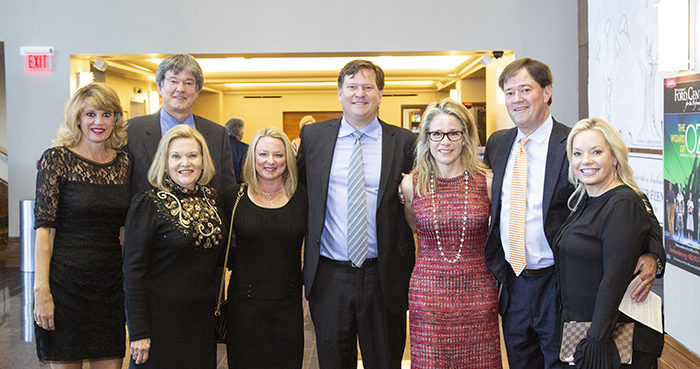 On October 27, 2018, guest of honor, Clancy Collins White dedicated the Studio Theatre in the Ford Center to her parents, Mary Ann Mobley and Gary E. Collins. Family and university friends gathered on this occasion to celebrate the legacy of one of Mississippi's most famous couples. Mary Ann was the first Mississippi native to win Miss America, in 1959, and her husband Gary, a highly successful television actor, adopted Mississippi as his home state.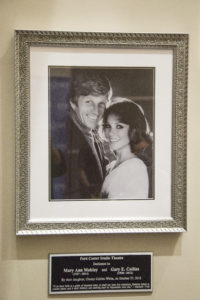 Ms. White's generous donation provides the means to continue the good work of her parents and echo her own passion for the arts as a senior Vice President of Drama Development with Warner Bros in Los Angeles. Her gift established an endowment to support the use of the black box theatre and established a scholarship in the Department of Theatre. The University of Mississippi and the Gertrude C. Ford Center for the Performing Arts are indebted to this adopted daughter for her patronage. At the end of the ceremony, Clancy remarked, "Mom may have traveled the world many times over, but she loved Mississippi best."
The Mary Ann Mobley Collins and Gary E. Collins Studio Theatre is a 2,800 square foot adjacent to the Main Hall and is a well-appointed performance space accommodating up to one hundred twenty-five patrons in various seating configurations. The Studio Theatre is supported with sound and lighting systems independent of the Main Hall.