LLAMA LLAMA – LIVE!
From the beloved book series by Anna Dewdney & new Netflix series!
The Bay Area Children's Theatre presents Llama Llama – Live!
Bedtime has never been so exciting! It's the end of the day for the Llama family. After a long day of adventures at the school and the store, Baby Llama can't wait to put on his red pajamas. He and his friends the toys are ready to sing and dance their way to sleep…except…they need a bedtime story and a kiss goodnight and a drink of water. But, where's Mama? This hilarious new musical based on the bestselling books by Anna Dewdney will warm every Llama and Llama Mama's heart.
For more information about tickets for school groups, contact, Kate Meacham at kmeacham@olemiss.edu or 662-915-6502. Tickets available only to schools or homeschool organizations.
Download the ticket reservation request form or complete online request form.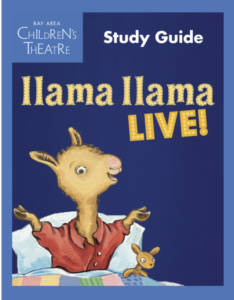 Subscribe and never miss an update
Subscribe to the Ford Center Email Newsletter to receive updates on new shows and programs directly to your inbox.
Subscribe Now
Thank You to Our Sponsors